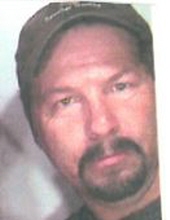 Obituary for Don Ray Alexander
Don Ray Alexander, 58, died July 18, 2019.

Don Ray Alexander was born February 5, 1961 and died at home on July 18, 2019. He was a simple, hardworking, loving man, husband and father. He leaves behind an ex-wife, Sandra Alexander; wife, Shawna Wolfe; and five loving kids, Miranda (Jeff) Alexander Pendergrass, Teisha (Shawn) Alexander Dockery, Tyler Alexander, Breanna Alexander, Collin Wolfe; grand-kids, Aiden Pendergrass, Cameron Pendergrass, Isaiah Pendergrass, Trevor Dockery, Erica Dockery. He was an avid fan of the Caroline Panthers and the North Carolina Tarheels from the state in which he was born and raised.

Serenity Funeral Home, Tel. (901)379-0861.