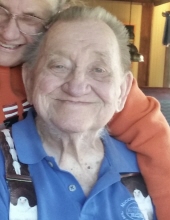 Obituary for Donald E. Dean
Donald E. Dean, died July 27, 2020.

He is survived by children: Teresa Donaldson and Debbie Bryan; Grandchildren, Donald Dean, Jamie Ezell Gray Bradshaw; and Great Grandchildren, Randy Flatness.

Private Celebration of Life by family at church. Burial in Ohio.

Serenity Funeral Home and Cremation Society, Tel. (901)377-3543.