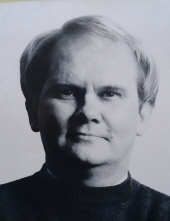 Obituary for Michael Parker
Michael Owen Parker, who was 74. Mike was born August 23, 1948. He Mike graduated in 1967 from Trezevant High School. Mike was in the band, under Mr. Day. Mike played Trumpet, and French Horn. Mike had many jobs as a logistics manager in about 8 different companies; Motorola, Ball Seed Company, out of Chicago just to name two. He lived and worked in Chicago over 20 years up until 2001. He came back to Memphis where he had retired. Mike loved to fish. Mike's health had gotten progressively worse. Mike passed away in Millington nursing home. Mike died December 19th, 2022. He leaves behind a sister in Memphis, Donna R Parker, from Trezevant class of 74. Mike also had a brother Dustin, (Dale) Parker; in Old Hickory, TN. who also went to Trezevant, class of 75, and his wife Barbara. Dustin and Barbara have a daughter Sarah Parker Collier and her husband Scott Collier and their two children Ellison, and Judah who all live in Nashville Tennessee. There will be at a later date, a private family celebration of life as far as funeral service arrangements. Mike will be missed by family and friends.
Serenity Funeral Home (901)379-0861.
Rotunda of Love # 12 - Level C
Read More