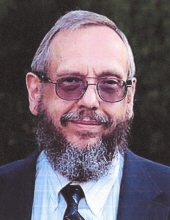 Obituary for Ronald Zapf
Ronald Zapf, 68, died August 31, 2021.

Ronald Merrill "Ron" Zapf passed away on August 31, 2021 in Cordova, TN with his loving wife, Julie, by his side.

Ronald M. Zapf was born to Albert Martin and Mary Louise (Baker) Zapf on September 2, 1952 in Grants Pass, Oregon. He grew up in La Mesa, California where he graduated from Helix High School in 1970 and went on to receive his Associate of Science Degree in 1972 from Grossmont College, studying Pulmonary Technology.

Ron's first job was during high school, where he worked very early mornings as an assistant in a bakery. That's when he discovered a love for cooking! After college, Ron worked in respiratory therapy and pulmonary labs in various hospitals throughout Southern California from San Diego to Los Angeles. He soon worked his way up to become Director of the Pulmonary Lab at the age of twenty-one. Shortly later he became the Director of Respiratory and eventually Director of Cardiopulmonary Medicine at some prestigious hospitals like Harbor-UCLA Medical Center in Carson, CA, Good Samaritan Hospital in downtown L.A. and eventually Memorial Health in Savannah, Georgia where he headed several other departments. While working at San Pedro Peninsula Hospital Ron met and married the love of his life, Julie Winn.

Ron and Julie bought a home in Long Beach, CA in 1979, where they lived for fourteen years and began to raise three children. Then on a whim in 1992, Ron took a nice position in Savannah, Georgia and the whole family packed up and moved to the Coastal Empire and got used to living life at a much slower pace. However, four years later, with major changes in healthcare, Ron, along with hundreds of others, were laid off which resulted in Ron becoming unemployed for nine months - during which time he was able to study and complete his Bachelor Degree in Business Administration from Chadwick University. And at that same time he also retrained and became certified in Lotus Notes Admin and Development. So by the end of 1996 he landed a job in Memphis, Tennessee as a Sr. Information Systems Specialist in the Notes and Messaging department for International Paper. He worked for IP until 2009 when he had to go onto permanent disability due to his worsening Meniere's Disease which began in 1994.

In 1989 Ron became an active member of the Masons in Bellflower, CA and shortly later joined the Long Beach Scottish Rite, and eventually the Shriners in Savannah, Georgia. And one year while living in Georgia, Ron was President of Savannah's Chapter of the American Lung Association.

Ron's early interests in life were gun-smithing, especially with black powder rifles and handguns. He also found casting and reloading bullets to be very relaxing. Ron was impressed with computers and got his first PC in 1980. He took up genealogy after he saw how much his wife enjoyed it. In later life Ron loved wood working and made several cabinets and various storage pieces. And every summer Ron would attempt to grow fruits and vegetables – in California he was very successful but in Memphis – not so much. And you could always find Ron with his nose in a book, reading. He tried his hand at a lot of different things in which he became very masterful at doing. One time he learned to crochet from his wife and eventually surpassed her by making baby sweaters and booties for all the expecting mothers at work!

Ron leaves behind his wife of forty-four years, Julie Carol (Winn) Zapf of Cordova, Tennessee; his son, Gregory Aaron and wife Michele (Glasnovic') Zapf of Bartlett, Tennessee; his daughter, Cheryl Noelle (Zapf) and husband, Jason Storey of Little Rock, Arkansas; his sister, Mary Rene' Zapf of Portland, Oregon; his aunt Carlene Sue (Blackard) Rosenson of Surprise, Arizona; many nieces, nephews, and cousins; and also a granddaughter on the way to come later this year.

Ron was preceded in death by his parents; his son, Jay Albert Zapf; and his older brother, Robert Martin "Bob" Zapf.

No funeral or memorial service is planned per Ron's wishes. A private gathering was held by his immediate family on his birthday, September 2nd.


Serenity Funeral Home, Tel. (901)379-0861.
Read More