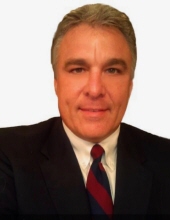 Obituary for Roy Elwood "Woody" Degan III
Roy Elwood "Woody" Degan III was born on April 3, 1964, in Memphis, TN to the late Colonel Roy E. Degan II and Mary S. Degan.
Woody was a graduate of the Memphis University School (MUS) in 1982. Woody never gave up mentoring with young men interested in the big commitment required by attendance at MUS.
He attended both Baylor and Memphis Universities.
Woody was a renowned Memphis musician. Many remember Southern Lights and Memphis Sound. There are still the "Woody Groupies" who have stayed in close touch with Woody as he transitioned into music production with Memphis Sound.
Over the years Woody's passion for the Wolf River Airport, established by his father, has never wavered. You didn't have to be around Woody very long to understand his passion and vision for the airport.
Woody was a true patriot and proud American. His love for country was so strong he jumped into politics in 2012. His loyalty to his conservative values lasted forever.
Woody never forgot those less fortunate than himself. His thank you plaques for charity work could fill a wall. He believed in giving back to his community.
Woody leaves behind the love of his life, Debra Lynn Schrack.
In lieu of flowers, the family requests that donations be made to the following charities: Sickle cell, Porter Leath, St. Jude, American Heart Association, Down Syndrome, Make a Wish, American Cancer Society, Ronald McDonald house, Alzheimer's Association
Serenity Funeral Home (901)379-0861
Read More
Previous Events
Visitation
Serenity Funeral Home
1638 Sycamore View Road
Memphis, TN 38134
Service
Serenity Funeral Home
1638 Sycamore View Road
Memphis, TN 38134